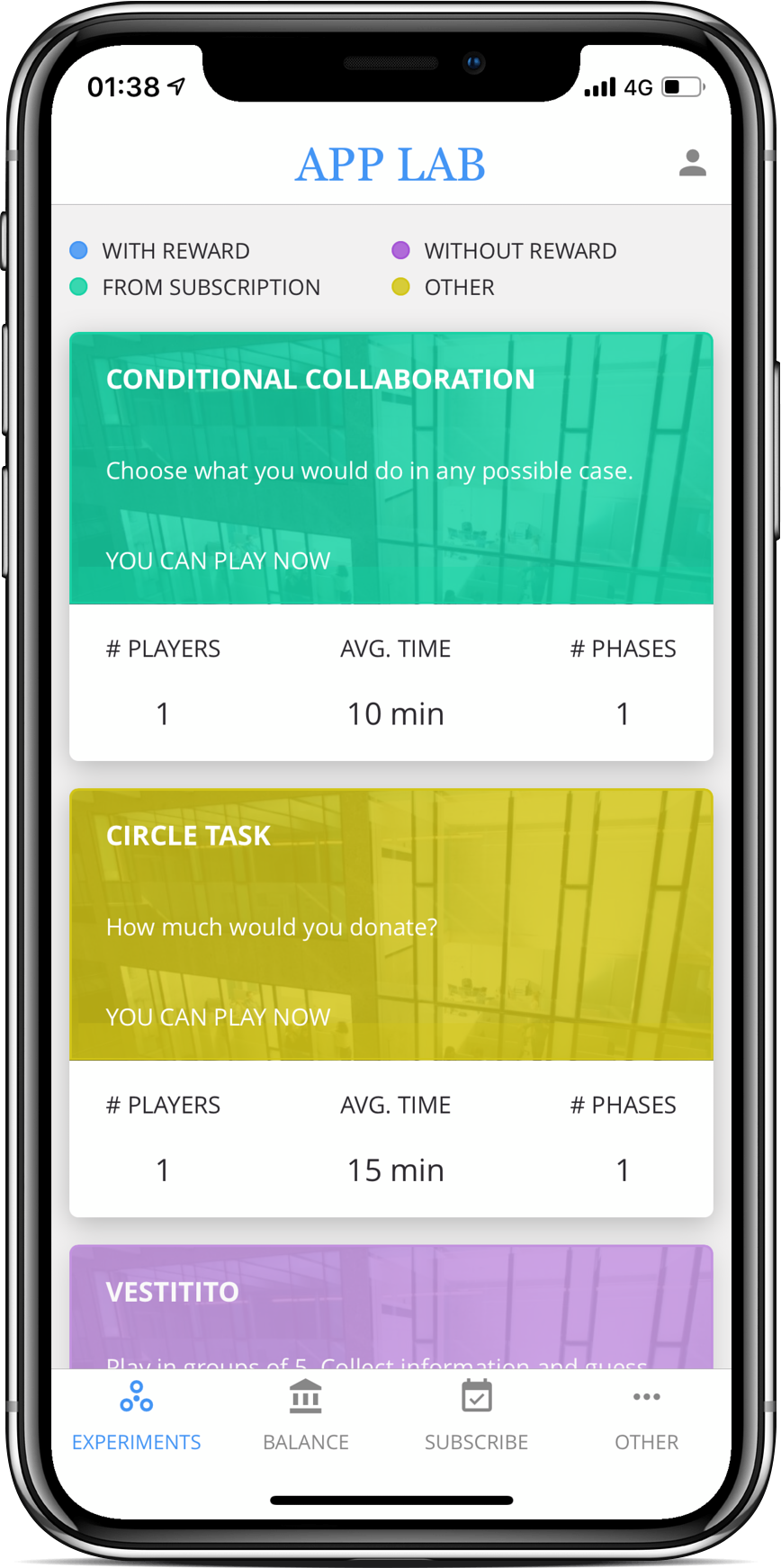 All the experiments
in your pocket
User can see and take part in his/her subscribed or assigned experiments whenever he want or in the scheduled time. He/she can have a preview of the main information regarding the experiments along with their categories.
Experiments run
inside the app
There is no need to leave the app to run the experiments. Thanks to an in-app browser webview the user will find his/her experiment sessions fast and pleasant.
Private and public
subscriptions
Create public experiments, set a maximum number of slots available and allow every App Lab user to subscribe. Create private experiments and distribute them through 'subscription codes' if you want to target specific groups.
Balance and payments
available
Every App Lab user can check his/her experiments history whenever desired. The actual and paid balances are available, as well as the feature to request the payments of his/her payoffs.